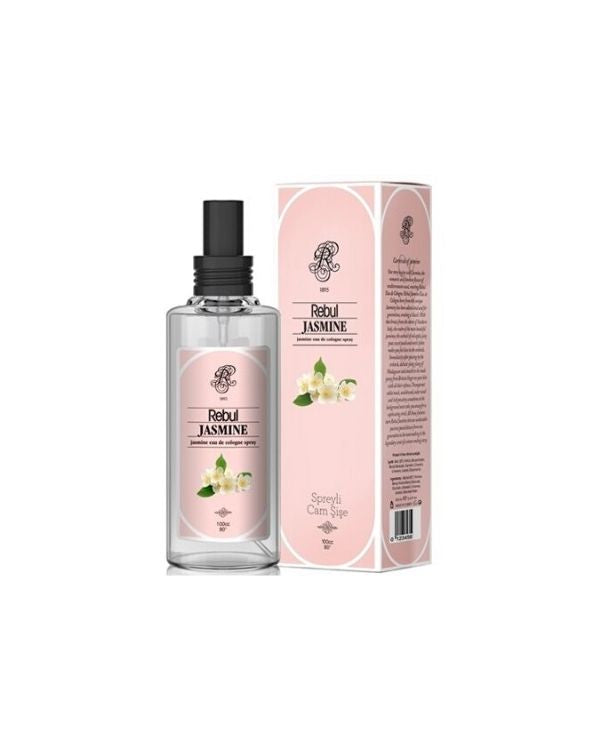 Rebul Turkish eau de Cologne, jasmine, 100 ml
For centuries, Turkish cologne (kolonya) has been a staple of every Turkish household and is used to welcome guests as they enter the household, before meal & Turkish coffee are served. It is also a traditional gift almost as popular as a box of chocolate or a bouquet of flowers and has been used as a disinfectant for centuries, due to its 80% alcohol content.
 

We're so delighted to bring this tradition to your homes and have you experience the lovely scent and the refreshing feeling Turkish cologne will leave in your hands. 
With that breeze from the shores of Southern Italy, the realm of the most beautiful jasmines, the cocktail of red apple, juicy pear, sweet peach and exotic lychee makes you feel you arrive at the orchards.

Glass spray bottle
Paraben-free
80% alcohol, 100 ml
Does not leave a sticky feeling in your hands 
Instructions: Spray in upright position. Keep away from heat and sunlight. Flammable. Do not spray on fire. Keep out of reach of children. 
---
---
More from this collection